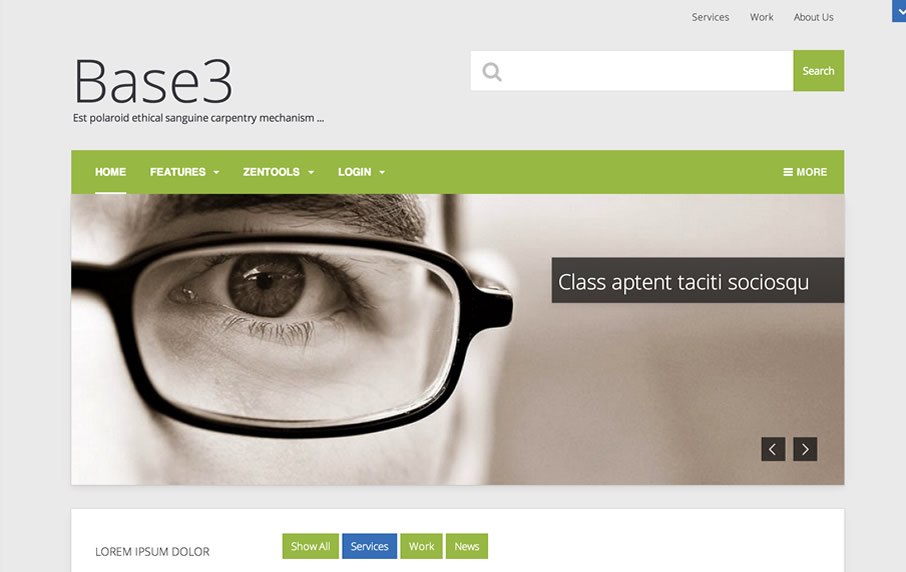 When the T3 team released the update to the T3 framework (which includes support for Bootstrap 3) we needed to create a new base theme that included all of the great new features added to T3.
Live Preview Features Download
The Base3 Joomla template is a new starter theme that has full support for T3BS3 and other assorted additions to the T3 framework. It is the new base theme that we will start development with all of our new T3 themes with, so it's a great place to start if you use our themes already and want to see how we work.