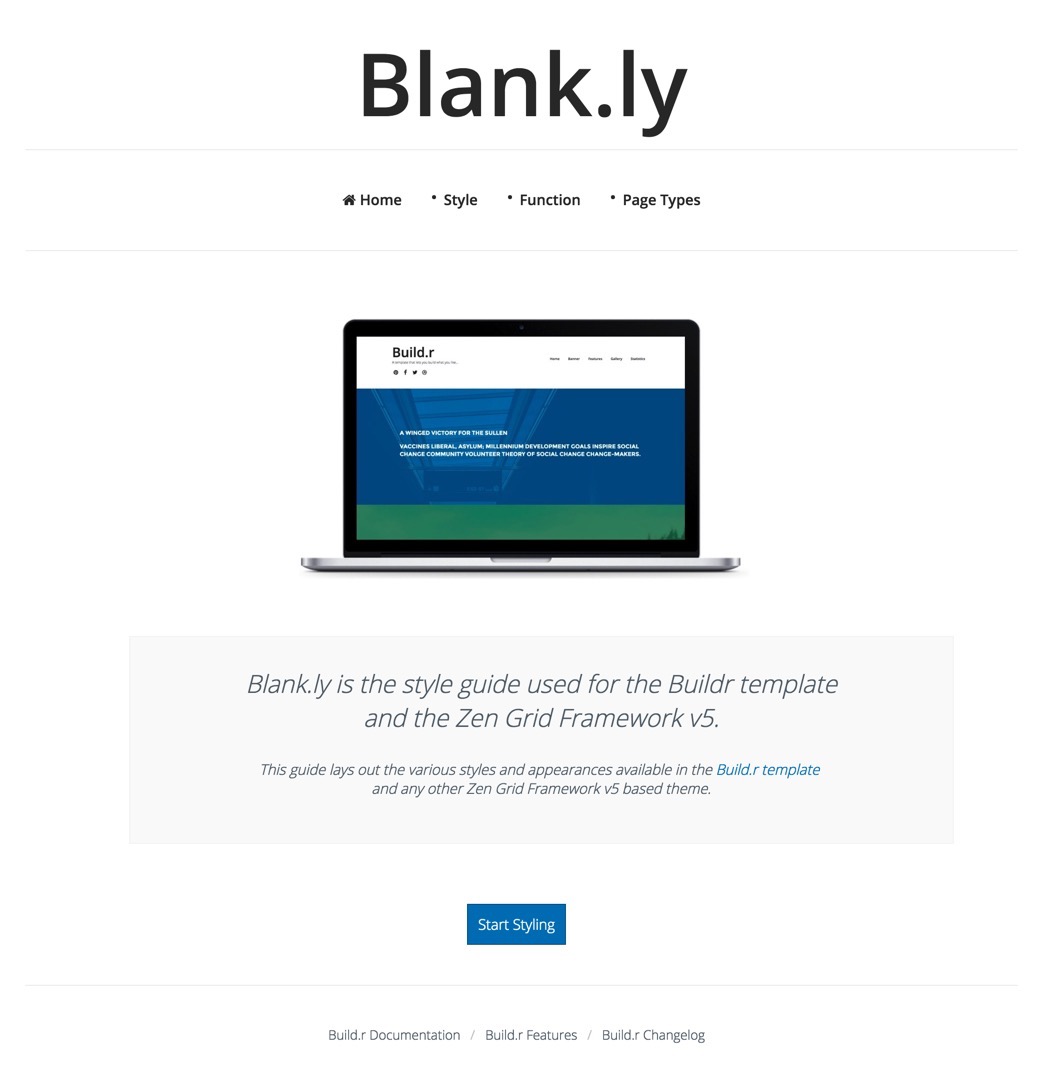 I've just published the style guide for the Build.r template - Blank.ly.
Blank.ly is a downloadable quickstart package and online style guide for the tools available in the Build.r template.
The demo outlines the display and functionality tools that can be used in your Joomla content and modules, as well as for developers who are using Build.r to build their own templates.