I can't tell you how excited I am about this release and not just because it's a killer design - Motion is the first theme in the history of the club that we have released ahead of schedule. Seems like we worked overtime this month with the release of Arcadia, Blankoshop and the update of Koan to Joomla 3 Template compatibility but it doesn't mean we cut any corners with this release.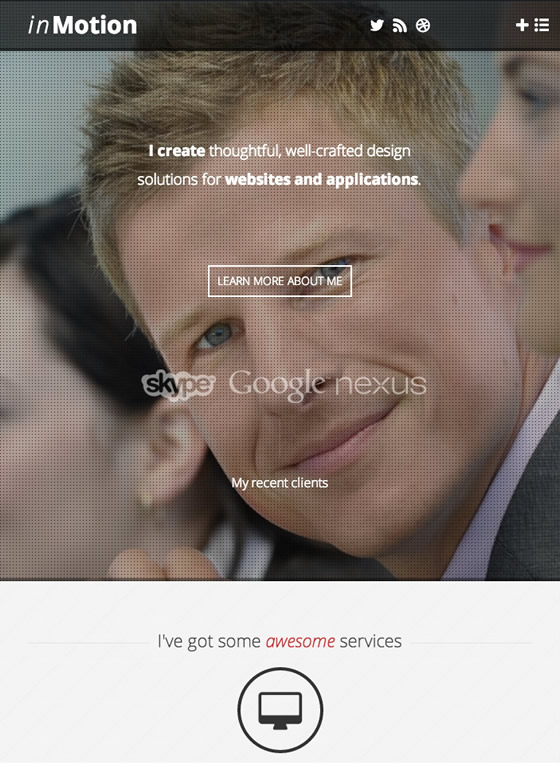 Motion is an elegant implementation of that now ubiquitous parallax scrolling effect that has been in vogue this year, last year and perhaps even the year before. Our members over the last year or so have often requested a bamboo styled parallax theme and while I've been reluctant to jump on that wagon I'm really happy that I did. Motion, in my opinion, is an example of how parallax can be implemented in a simple and subtle way.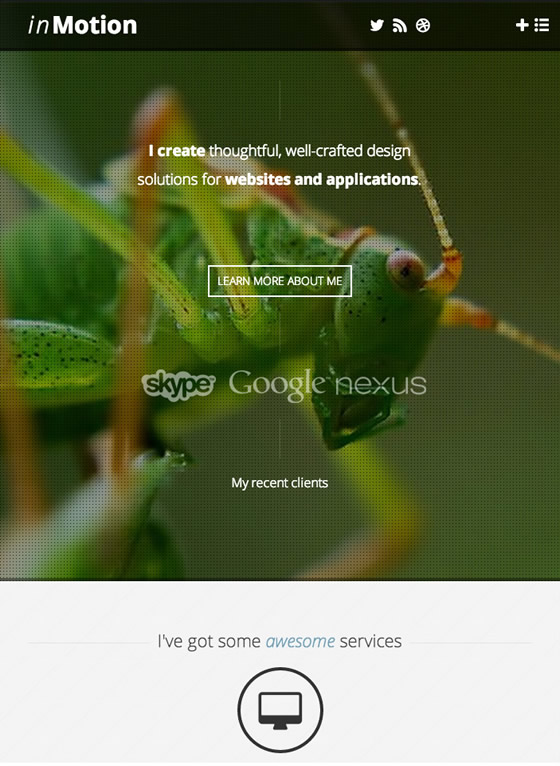 Motion gives you the ability to specify the background images easily via the template admin as well as control the relative scroll speed of each panel. Be careful though because adjusting the parallax effect can prove to be addictive.
Other features at a glance:
Support for our Virtuemart reset via the Zen Mart css file.
Compatibile with K2 (via our responsive stand alone templates for K2 - zenkit)
Compatible with our legendary multi-purpose content and image module called zentools
Joomla 2.5 and Joomla 3.1 support
A new simple Dribbble module to display your work on Dribbble - Dont have a Dribbble account stay tuned for a new competition :)
Support for the Joomshaper SP Quick Contact form
Plus all of the usual powerful T3 features:
Responsive design
Mega Menu
Theme Magic theme tool
Two types of responsive menus - toggle and off canvas menus
Flexible and granular layouts
Google Fonts
Back to top button
Lazy Load
Sticky nav