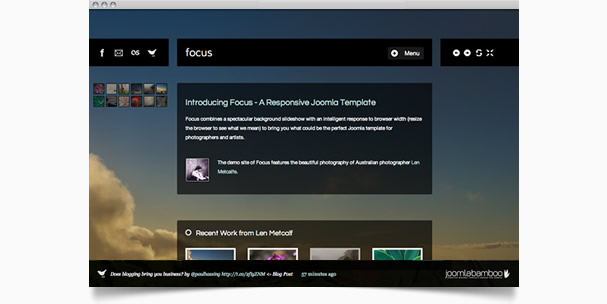 Im happy to announce the availability of our September Joomla Template, Focus. Focus is available as a Joomla 1.5 and Joomla 1.7 template and also comes in quickstart packages.
Integrated Fullscreen slideshow and a responsive layout
Focus combines the power of the Galleria full screen jQuery slideshow with an intelligent responsive layout to deliver a stunning folio theme that is ideal for photographers and artists alike. Focus will render beautifully on all good desktop browsers and scale to suit the smaller iPad and iPhone screen sizes.
You may have noticed I said "good" browsers - unfortunately IE6 couldn't come on the whole journey with us this month but dont worry we have implemented some changes to ensure it degrades gracefully for all of those users.