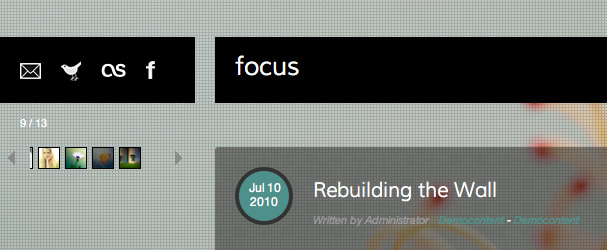 Our September Joomla template release is shaping up to be a bit of a departure from some our recent offerings. We have been playing with this jQuery full screen slideshow plugin and in a word it is simply beautiful to work with.
The way it is shaping up it is going to be a killer photographer's folio / blog template with some pretty extraordinary features for getting your work out there. The theme will mix some subtle overlay patterns, static and fixed elements and also importantly a very intuitive way to create your fullscreen slideshows to slide and fade on the background of your site.
Be sure to check out the screenshots after the jump.