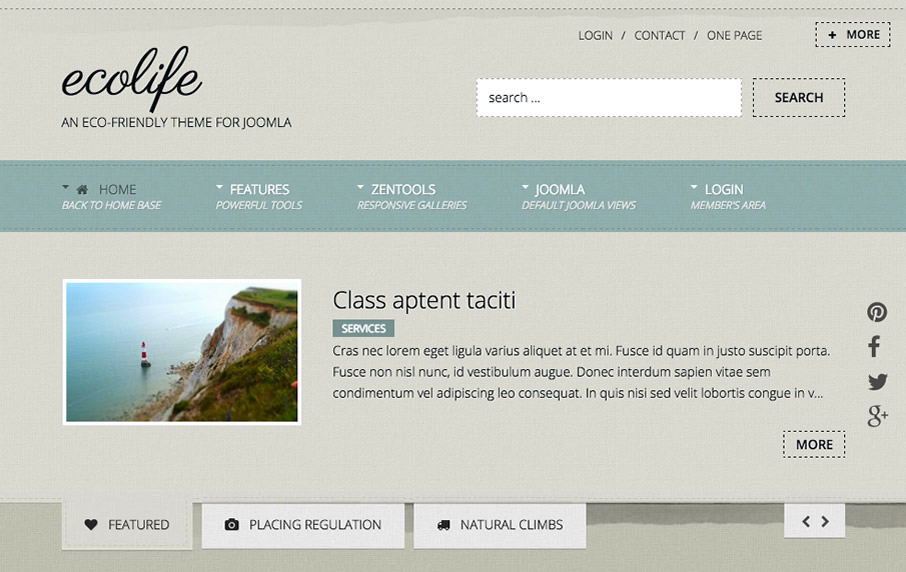 I've just released our March Joomla template (Ecolife) which is a Joomla 3 and responsive update from one of my personal favourites.
Ecolift was originally released in 2011 and proved to be a popular choice among businesses looking for an environmental, earthy and elegantly grungy theme.
Features Live Preview Download
A modern grunge based theme
Ecolife steps up where Ecolift left off. It's a modern revisioning of the grunge / textured design idea, maintaining the same soft grunge elements and minimalism that people loved in the original, combined with the added focus on performance and responsiveness.