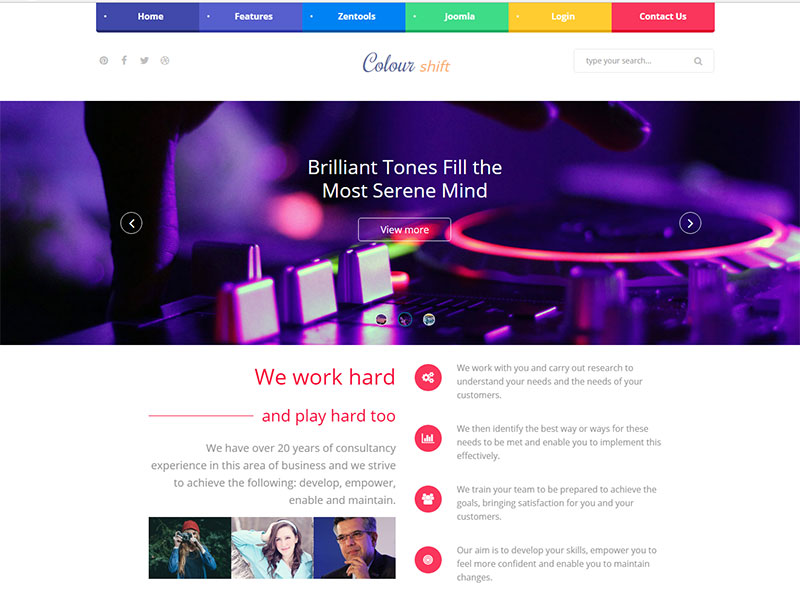 A Colourful Responsive Joomla 3+ TEMPLATE
Today Colourshift2 is released as the September 2016 release. The original Colourshift theme was released in December 2011 and proved to be a very popular choice for businesses looking for a bright and colourful theme.
Built with Build.r
The new and improved Colourshift2 has the same colourful and flexible design and continues to build on the Build.r child theming functionality and as with all child themes it has the same amazing flexibility and performance.
You can see how we implemented Colourshift2 by visiting the Colourshift2 demo page.
Lots and lots of options...
One of the most popular feature of Joomlabamboo templates is the flexibility offered and Colourshift2 is no exception. It has over 125 different module classes available, 6 different page layouts combined with comprehensive Bootstrap support.
Colourshift2 Includes:-
Options to quickly and easily customise the appearance via the template's style panel.
CSS3 style animations and effects.
Latest Fontawesome icon support.
Back to top button, lazy load image support and sticky navigation.
Google Font and Typekit support together with other typeface controls.
Easily adjustable responsive controls offering simple breakpoint control.
Megamenu with numerous dropdown effects that enable you to display menus in columns, add icons, subtitles to menu items as well as adding Joomla modules to a menu position.
Built in template Accordion and Offcanvas menus.
Hidden off screen panel.
Built-in Less compiler and Javascript processor.
Built-in social sharing with your favourite social networks including Facebook, Twitter, Pinterest, Google Plus and many others.
Drag and drop module position control.
Flexible full width position control and styling.
Some screenshots of the Colourshift2 template in action: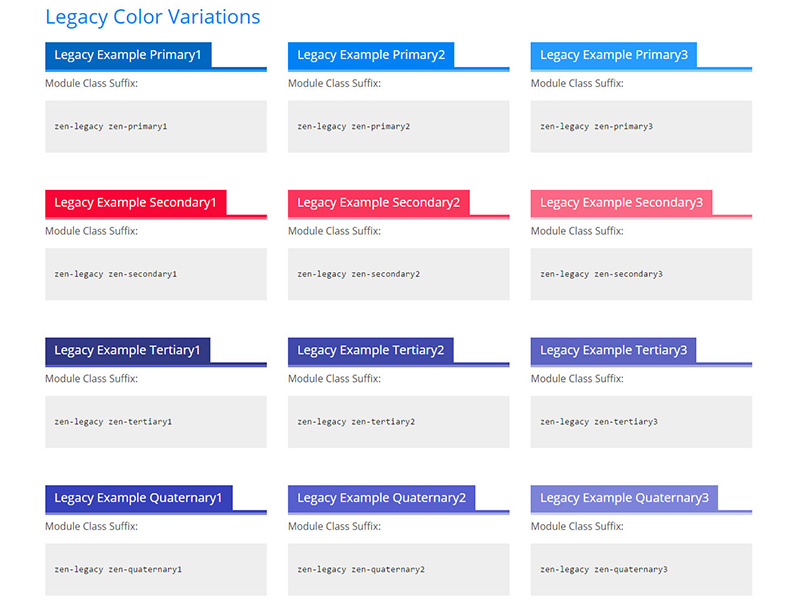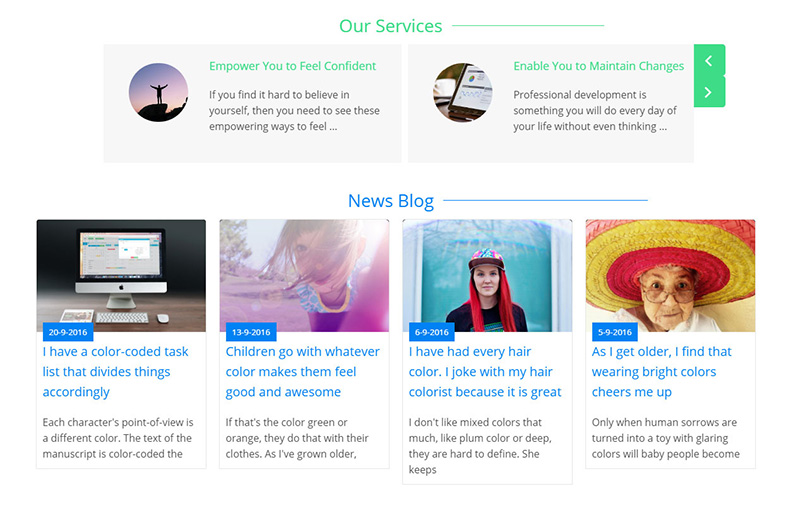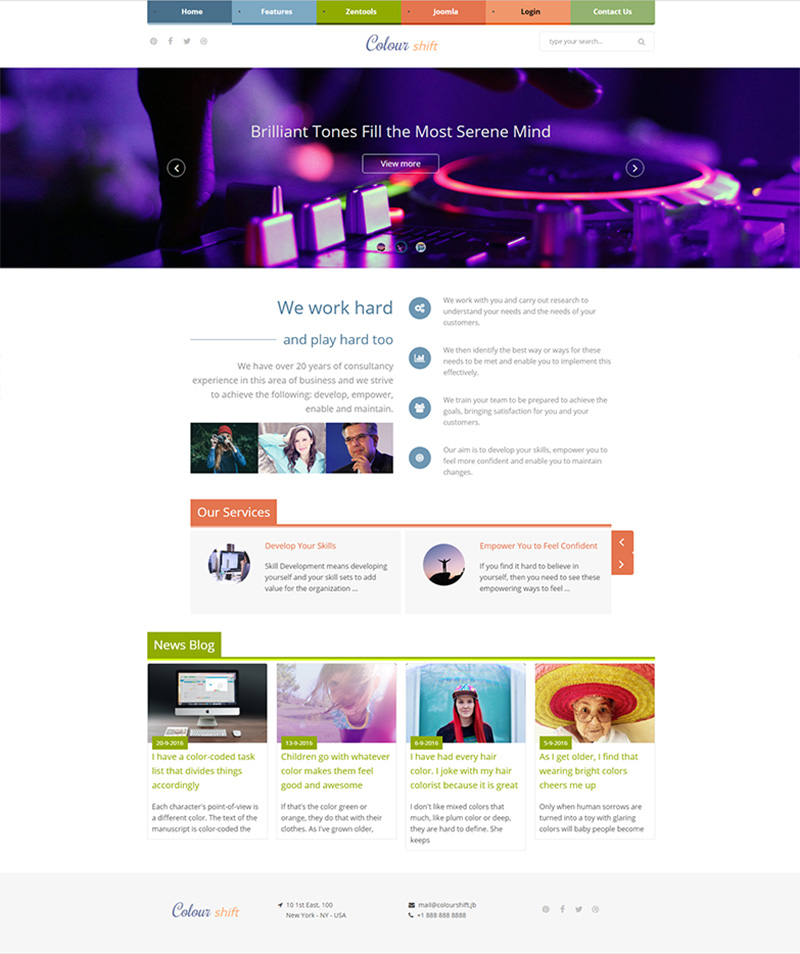 Zen Grid Framework v5 and Zentools2 support
The Colourshift2 template extensively uses our multi-purpose Zentools2 module throughout the theme/demo. Zentools2 is a very flexible and powerful tool for creating grids, carousels, slideshows, lists, filtered grids and masonry layouts and so much more.
The Colourshift2 release includes an updated version of the plugin framework and Zentools2 module. The plugin contains bug fixes, enhancements and a couple of new features. Zentools2 contains a series of updates (for more information on these, please check the twitter feed).
September Release
Unfortunately we hit a few snags which have caused Colourshift2 release to overrun into this month. Given the delay in the release all members will see their membership extended automatically by 1 month – we apologise for the delay on the template release and we will try our hardest to see this isn't repeated.
Special offer ends this month
We have been running a 50% off promotion on developer memberships – this offer will expire at the end of October – please don't miss out on this promotion.
October Template Release
The next template release is called Utafiti (in Swahili this translates as research or inquisitiveness) and is coming along nicely and will be released before the end of October.
blog comments powered by

Disqus