A few days ago the Joomla team released the latest major version of Joomla - Joomla 3.5. There are a ton of new features in this release but one in particular that stands out as a major boon for all website owners - support for PHP7.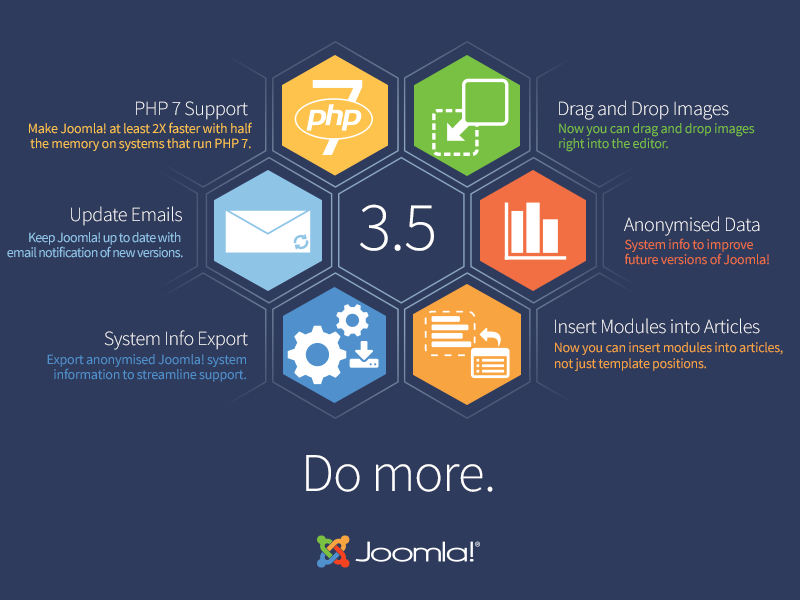 PHP7 - A serious speed improvement
PHP7 was released in November 2015 and promises to be at least twice as fast as php5. Which is an incredible promise if you consider how important speed is when it comes to SERP ranking and that we can sometimes spend an inordinate amount of time shaving milliseconds of our website's page speed.