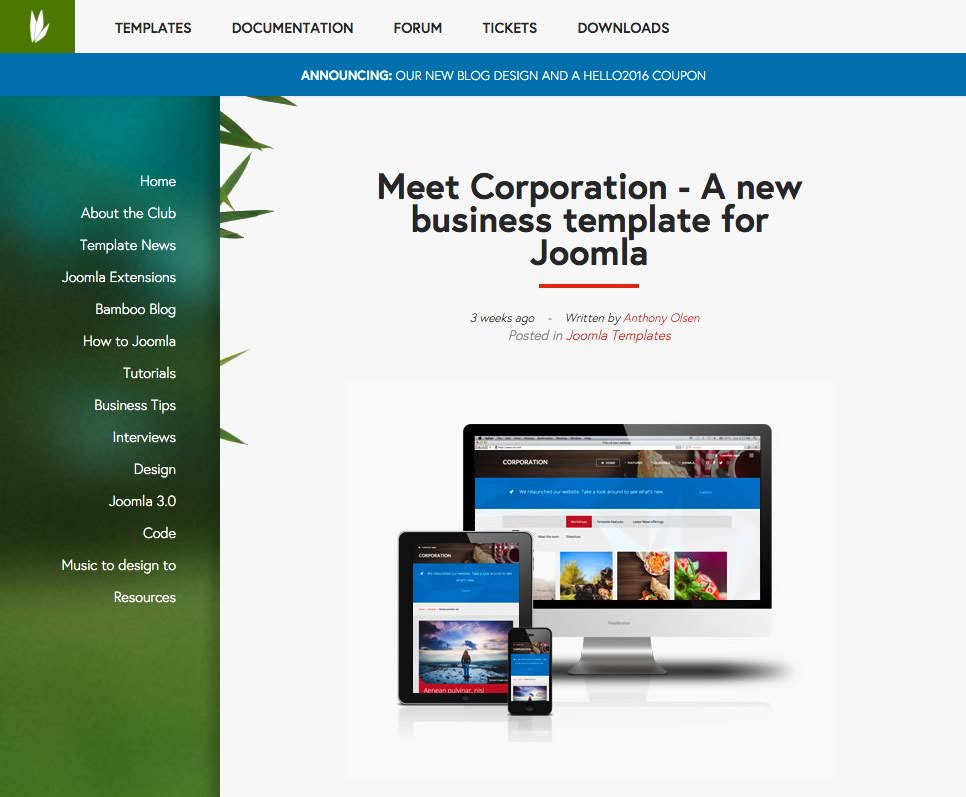 It's the start of a new year and so I thought it was time for a fresh coat of paint.
Over the small amount of downtime over the christmas and new year period that I took, I decided to rework the Joomlabamboo blog. Some of you with a keen appreciation of such things will have noticed that we have been more or less radio silent on the blog for the last half of 2015.
There were a number of factors that lead to this - which I will go into in detail in another post - but I thought what better way to get over such a long period of inactivity than with a redesign and for added measure a redesign on a new platform.