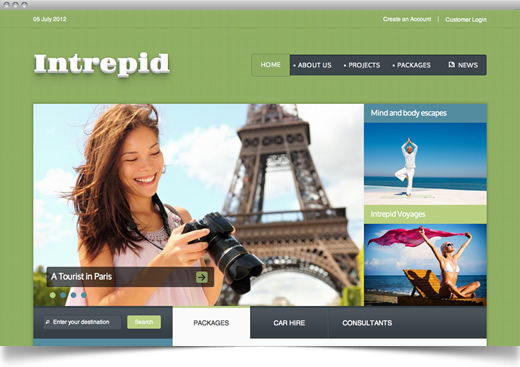 And now we return you to your normally schedule program ...
The Intrepid Joomla template is our first template release in the last two months.
I explained in this blog some of the reasons why we had fallen behind schedule and despite my best efforts, my estimate regarding Intrepid's release date proved to be a little optimistic.
So in an effort to draw the proverbial line in the sand that I spoke so valiantly about, Intrepid is now our July template release and all members have been given an extra two months to compensate for skipping the previous two months.
With this revised schedule we will have the August template release available in the first week of August and thus we will be back on track to release all future templates within the first week of the month.
And so what about Intrepid?
Well I'm glad you asked ... Intrepid is the latest of our responsive Joomla templates that has a tonne of intelligent browser scaling and switching that will make your clients love you and keep you fixated on resizing your browser when developing your site.
The Intrepid Joomla template is a stylish mix of business, blog, news portal and gallery rolled into one with all of the power and flexibility of our Zen Grid Framework, Zentools and Zenkit power tools.
View the demo | Read the documentation | Download.
Responsive Elements
I really wanted to focus on some smart user interface stuff with this template so we have added a few extra little things to the framework to make our responsive templates more intelligent.
Intrepid on Small screens eg iPhone and other small phone browsers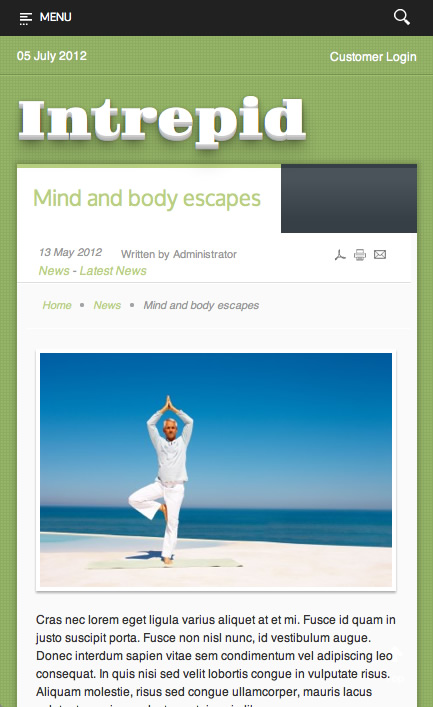 Intrepid on slightly wider screens eg iPad in Portrait view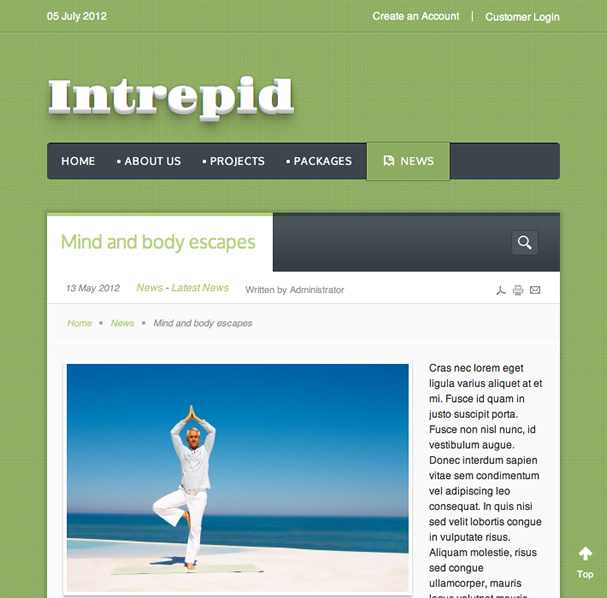 Intrepid on wider screens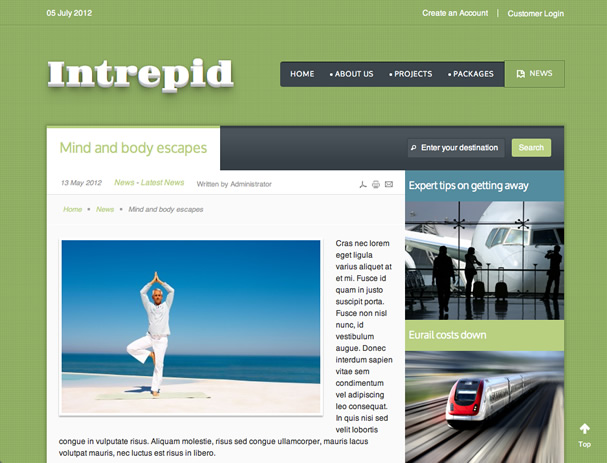 Intrepid on desktops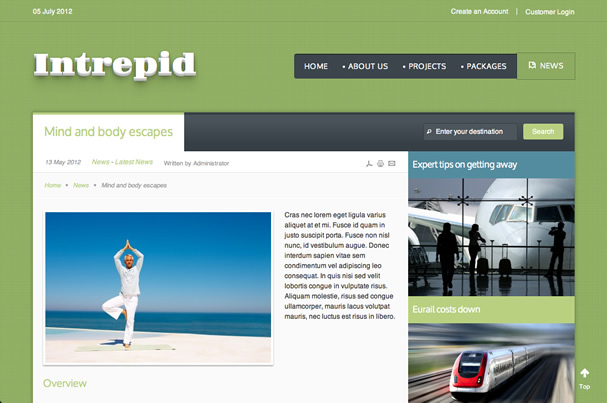 I'll be posting some details regarding the next Joomla template release in the next few days. Hope you have fun with the Intrepid theme.
blog comments powered by

Disqus