This year marks ten years since I first registered the Joomlabamboo domain name. It's incredible to think it's been a decade. At the time I had no idea that Joomlabamboo would become the lifeblood of my work and that the Joomla CMS would figure so greatly in my life for the better part of a decade.
I first learnt how to code a template when I built the first website for my Acupuncture practice. I still work as an acupuncturist but web design and development consumes a far greater part of my time and focus.
My initial inspiration for starting Joomlabamboo was to be able to build simple, minimal and creative Joomla templates. When I look back through the catalogue I think we have more or less stayed true to that course (with a few significant deviations).
This post is designed to serve as an update for Joomlabamboo, the future of our templates and to provide some insight into the workings of a small template club in an ever growing, ever changing and ever expanding theming landscape.
TL;DR;
The gist of this post can be summarised as follows:
We are still here and aren't going anywhere
All current club members just had an extra month added to their subscription
We will be changing our subscription structure and release schedule in the near future
We have some new offerings on the way that will simplify and bring greater focus to our catalogue
Our Zen Grid Framework is days away from being compatible with Wordpress and our first Wordpress theme will be released next week.
We have a new free Joomla template and Wordpress theme called Blank.ly almost ready for release
We have an all in one builder template called Build.r that will be released next week.
We truly appreciate the support that our members have shown over the last ten years.
Everyone just received an extra month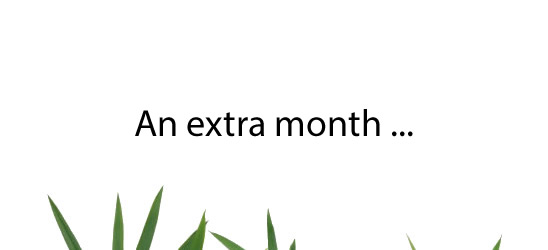 Over the last ten years there have been a couple of times where we weren't able to make the deadline of releasing a new theme or releasing a significant update to zentools. In each of those cases we added an extra month to our members' subscription as a way of compensating for the missed release. And so February is one of those times where we didn't make the deadline and have added a month to everyone's subscription.
While I had hoped to be able to deliver the new theme to our members last week, after a careful review I decided that it would be better to hold off on the release. Any member whose subscription expired during February please contact us so that we can extend your subscription.
Hello Zen Grid Framework Universal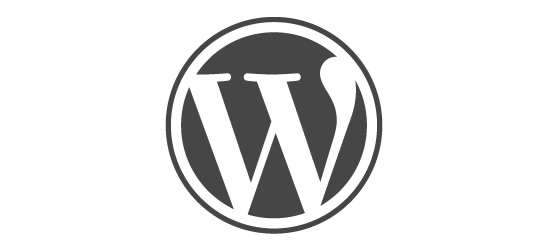 One of the key reasons for that delay is the upcoming release of a Joomla3+ and Wordpress compatible version of our framework. The framework has been overhauled with a new simplified and extendable css and js framework and the core framework now supports both Wordpress and Joomla. The framework was written in such a way that you will be able to move between both Joomla and Wordpress using the same core theme and config files.
Once the new blank and builder themes are released I will also be making the framework publicly available for users to customise and add to other non-joomla and non-wordpress platforms.
Build.r and the free Blank.ly available this week or early next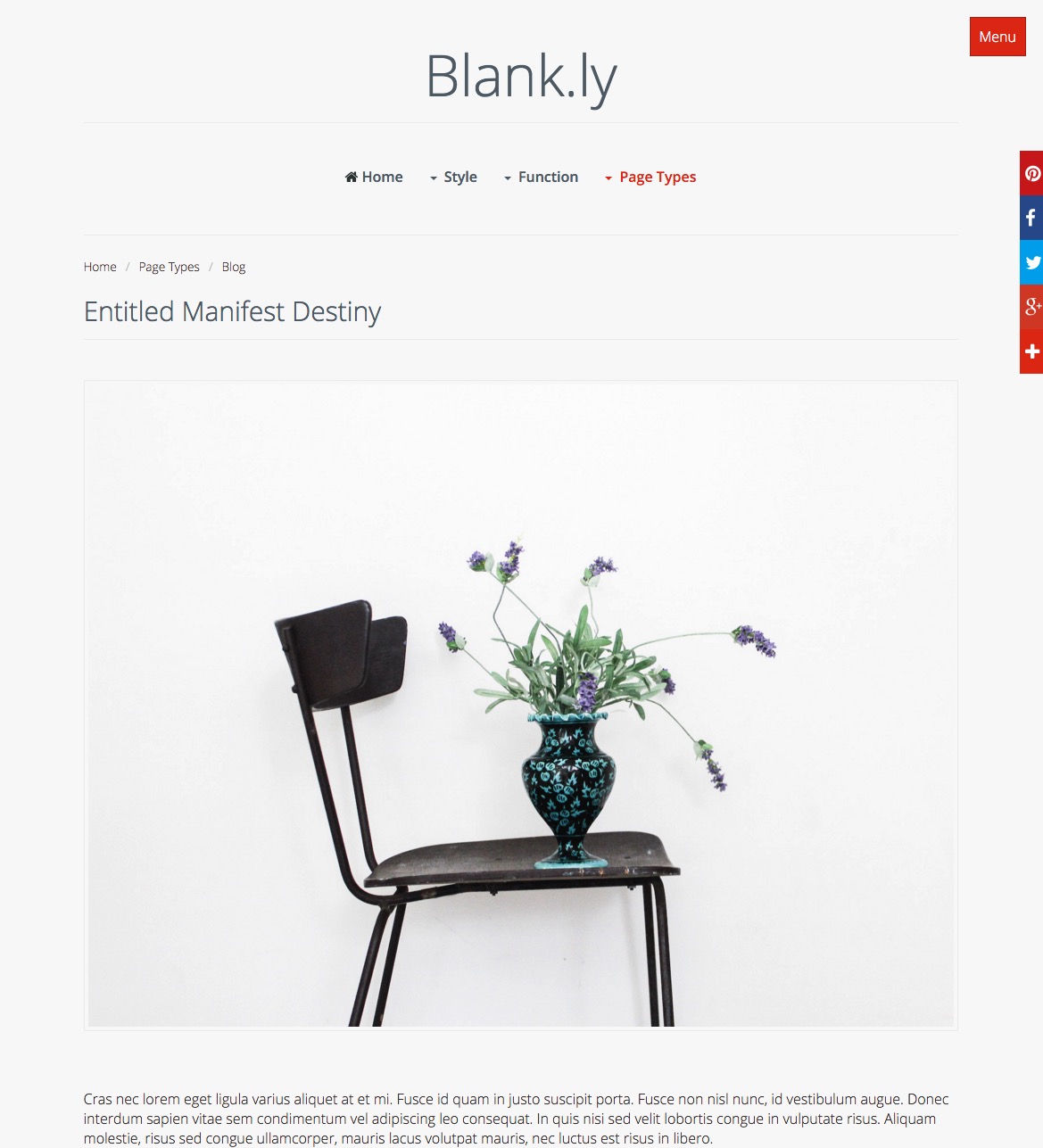 The first theme to be released on ZGF4 universal will be a new (and free) blank theme called blank.ly (above). Blank.ly is a taster of what's possible with the framework and will give anyone looking for an easily extendable wordpress or Joomla theme a nice and clean blank slate to start working with. Oh and with all of our other Zen Grid Framework v4 themes it is exceedingly fast.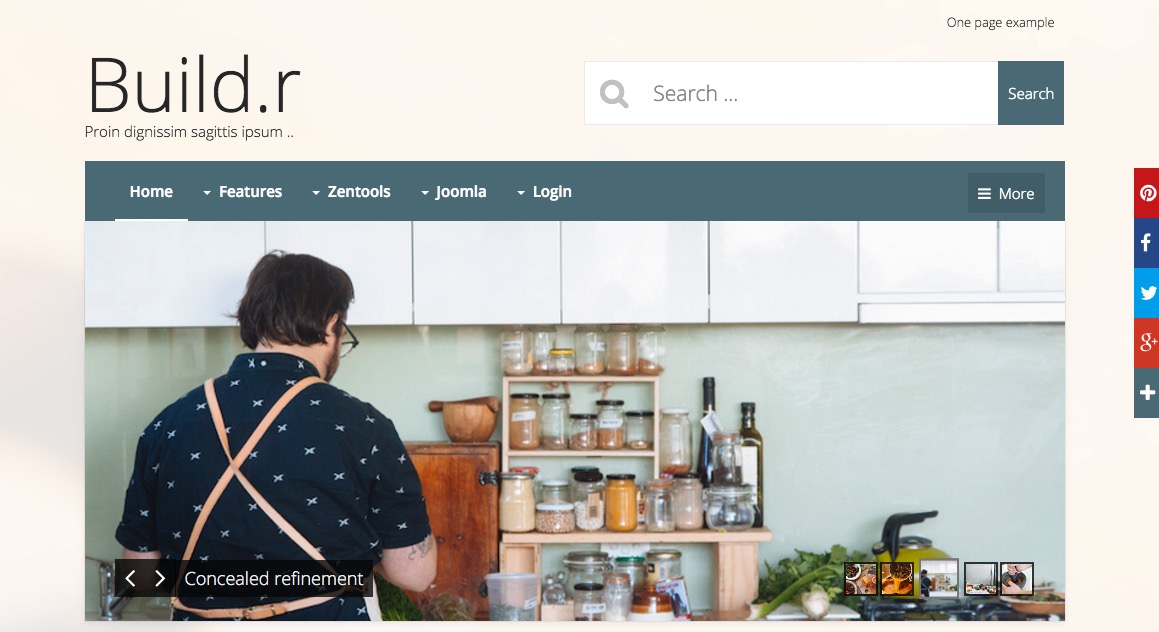 Build.r as the name suggests is a bit of an all in one solution for building websites with Joomla or Wordpress. The Build.r theme will allow you to build a wide range of different kinds of sites all from one simple base. It takes advantage of a new child theme system in the framework which will mean that we can roll previous starter themes like Blanko, Xero, Base3, Standard, Revision and MaxBiz into a single package.
Build.r is not quite the drag and drop builder that we have had a number of requests for but it is certainly versatile enough to be able to create a number of different sites with easily and a minimum amount of effort.
We would love to have some folks familiar with the framework to help with testing a beta so please get in touch to see how you can help.
Changes to the release schedule and planning for 2016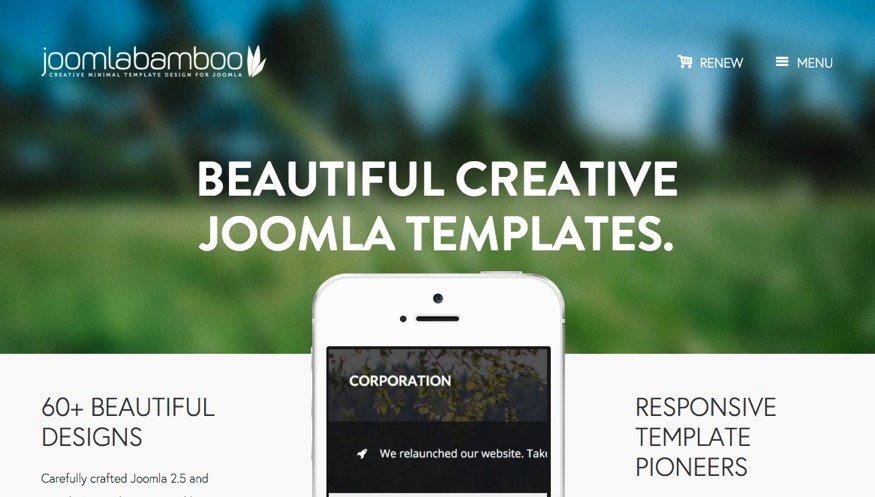 As a part of our planning for 2016 we are also looking at how we can improve on our plans, pricing and release schedule. We have had some great feedback from some of our members already on this but I wanted to throw the question out to our users to see how you would like to see Joomlabamboo evolve.
Given the way that the website building landscape has changed over the last ten years, the diminishing reach that Joomla has in that landscape and the rapidly changing face of technology, I wanted to find out what is important to you as a designer, developer and builder. I'd love to see your comments either here, or on our forum, or even via email.
How are you building websites today? What is important to you and your customers when building websites? What would you like to see at Joomlabamboo?
A big thanks to everyone
One of the joys of running Joomlabamboo for the last ten years has been being part of a committed and friendly community. There are a good number of folks that have been with us from the start as well as an even greater number that have been with us for well over half of the lifetime of the club. This continued connection and support is deeply appreciated and so even if you are new to Joomlabamboo or have been with us from day one I wanted to say a giant THANKYOU.
blog comments powered by

Disqus