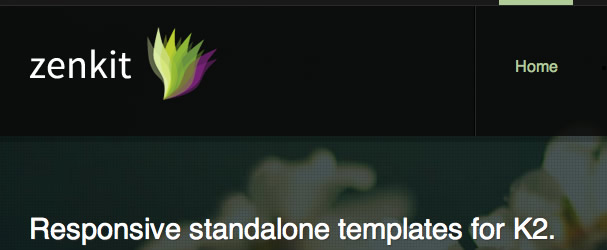 If you missed it yesterday (well you just have to look at the post below this one) we released a new product line that we are extremely excited about. The Zenkit templates are stand alone template for K2 designed to fit into any Joomla template that add some very nifty layout options for your K2 content.
You can see the announcement in this post, view the live demo and now read the documentation that will guide you through working with these new templates.
A lite version is coming.
Zenkit templates are currently only available to club members however in the next few days to a week we will be releasing a lite version that we will make available for free to non club members.
Layout suggestions.
The Zenkit layouts cover most of the layouts available with our Zentools module with the exception of a carousel. We have plans to add a carousel layout in the next major version.
In the meantime what are the types of layouts that you would like to see added to the Zenkit templates? We are certainly open to building on the layouts available and your suggestions are more than welcome.
blog comments powered by

Disqus