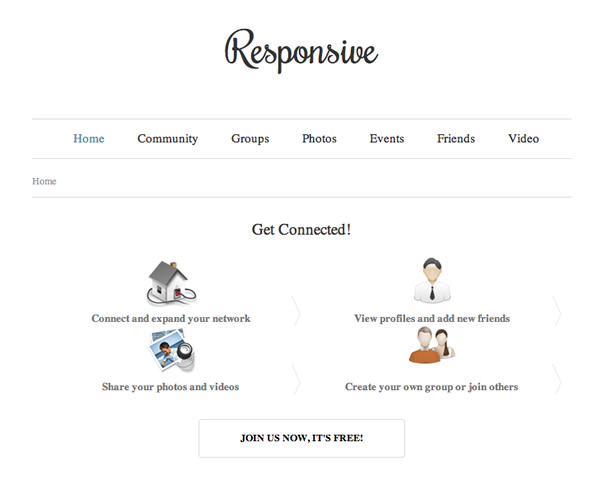 A few weeks ago we released the Zen Building Block templates and to compliment that set of starter Joomla templates I am releasing the Responsive Jomsocial template.
This theme for Jomsocial is much like our original Responsive template we built back in October last year. It's a no frills vanilla starter skeleton designed for Jomsocial developers to dig in to and get their hands dirty. The theme has a limited amount of styling so it will fit perfectly in to any Joomla template and it will scale to fit the limitations of your design - responsive or not.
Now that we have a good standard base to start from we hope to start to include Jomsocial css files specific to the each new template release.
Some screenshots
You can see some of the screenshots of the theme below.
The group view on desktop displays.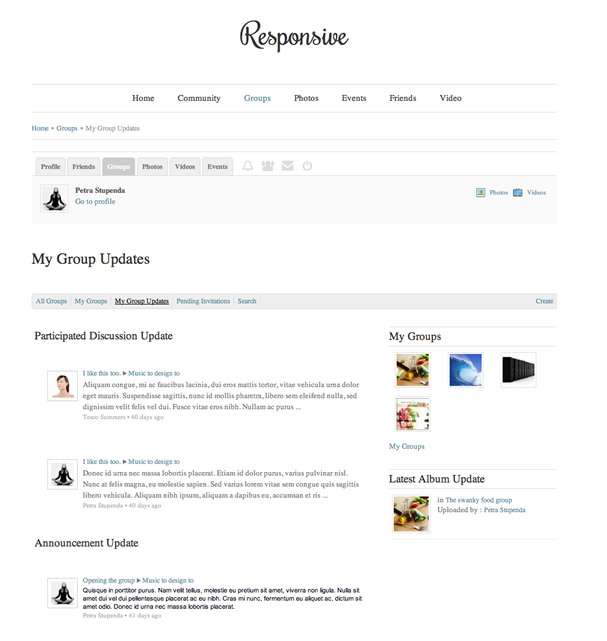 Group view on tablets in landscape view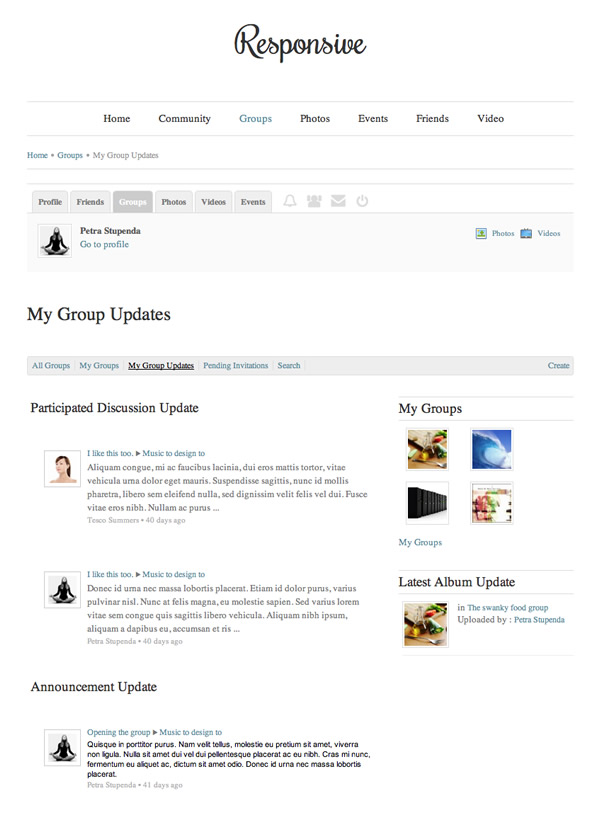 ---
---
Group view on tablets in portrait view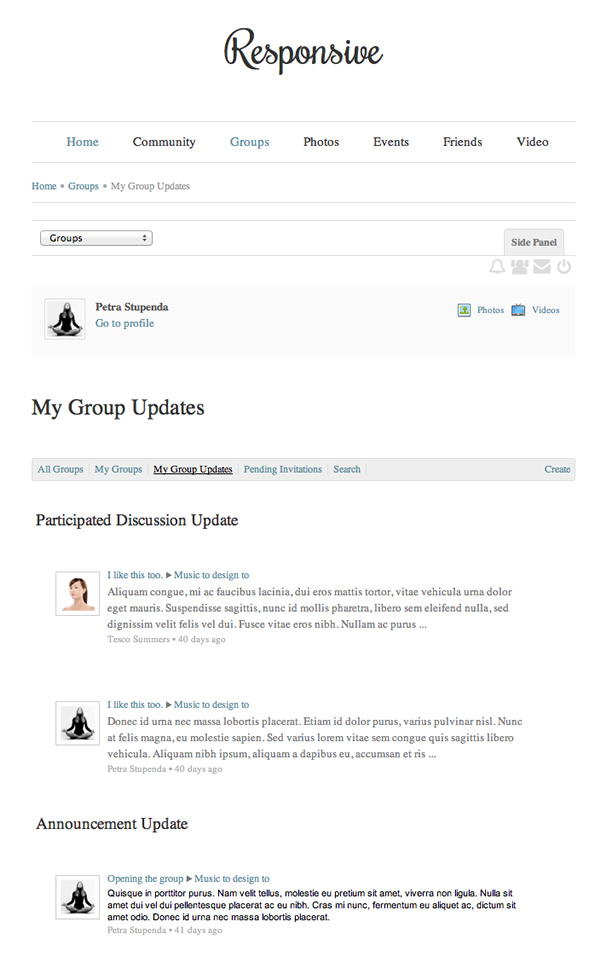 ---
Group view on phones in portrait view.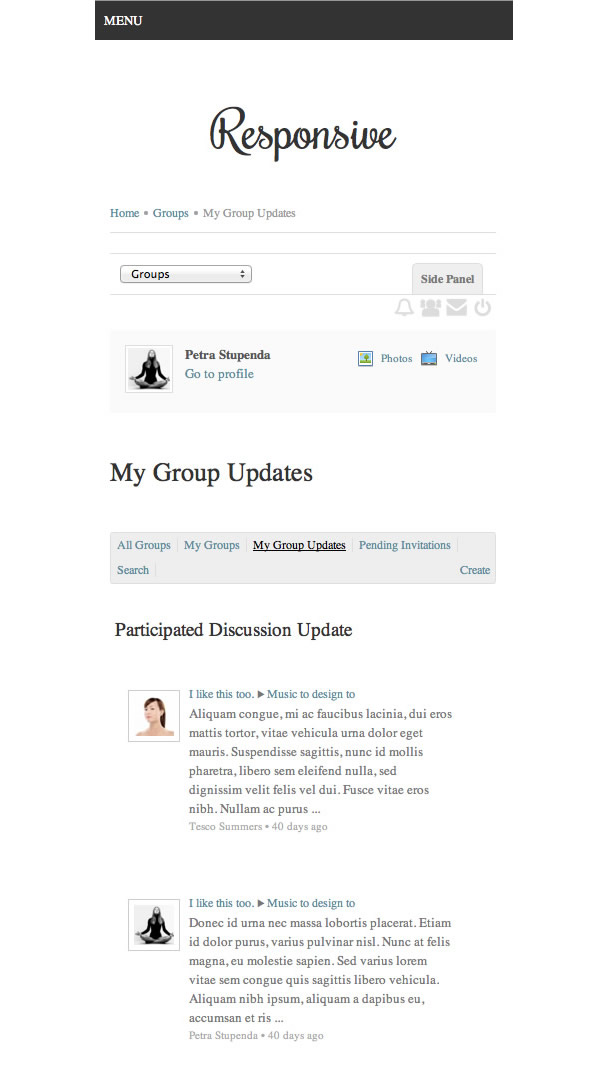 Members can download the Jomsocial Responsive template via the Responsive template download area or via the Zen Building Block template downloads.
blog comments powered by

Disqus