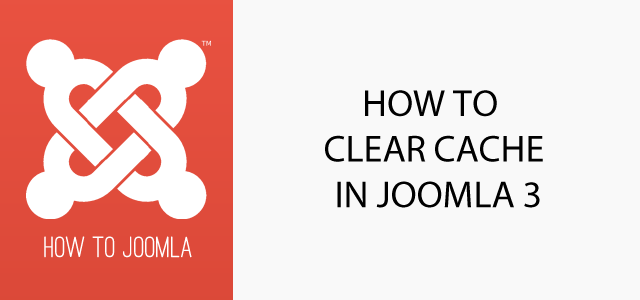 Joomla website users often express frustration that changes made in the Joomla admin panel don't show on their website. One of the causes of this is Joomla caching and the article below outlines how to clear your Joomla 3 cache thereby solving the problem.
What are Cached files?
Cached files are static temporary files created to improve web site performance. Once Joomla caching is enabled these files are stored in the cache folder of the Joomla site. When the website is updated or changed, the files in the cache folder are outdated and need to be deleted so that the new cached version of the site can display.
How to clear the cache
1 - In the Joomla administrator panel open the Site tab > followed by Maintenance > and Clear Cache from the drop-down menu.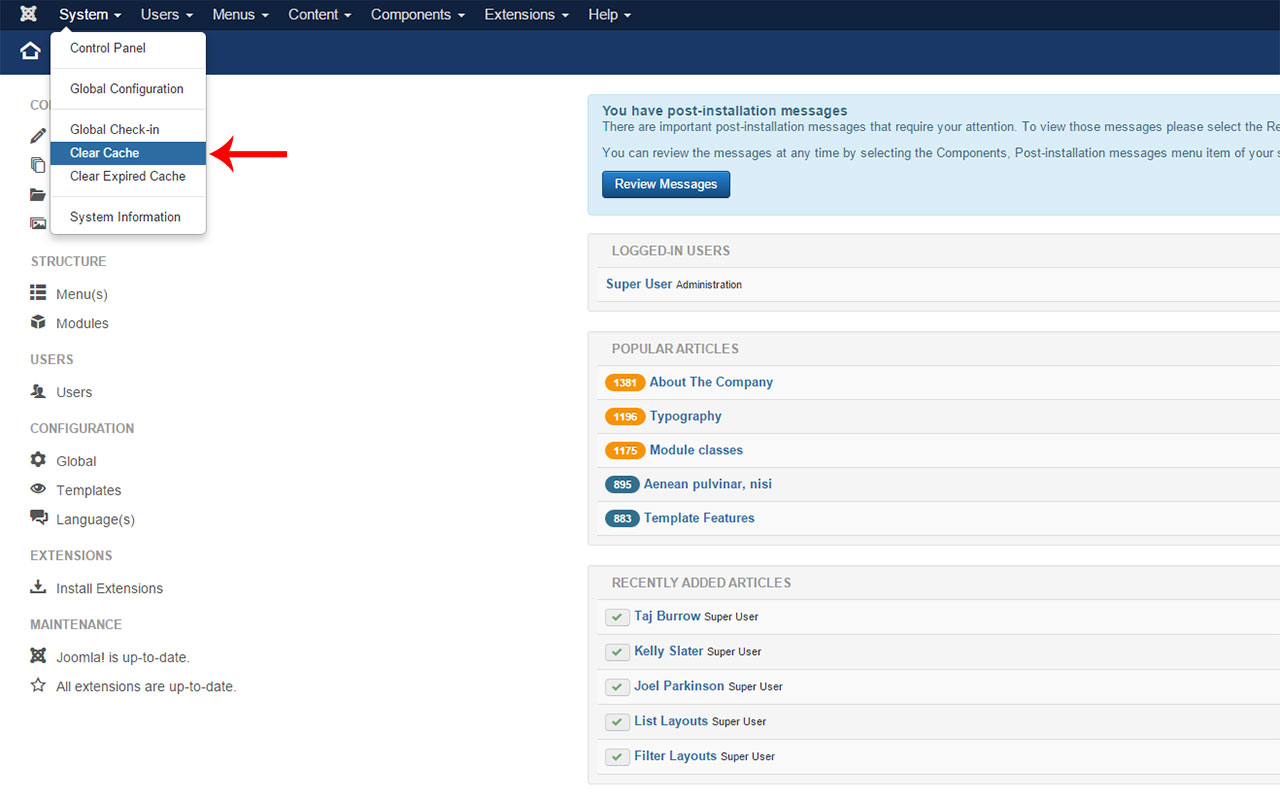 2 - On the subsequent page select the items you wish to delete and then click the delete button.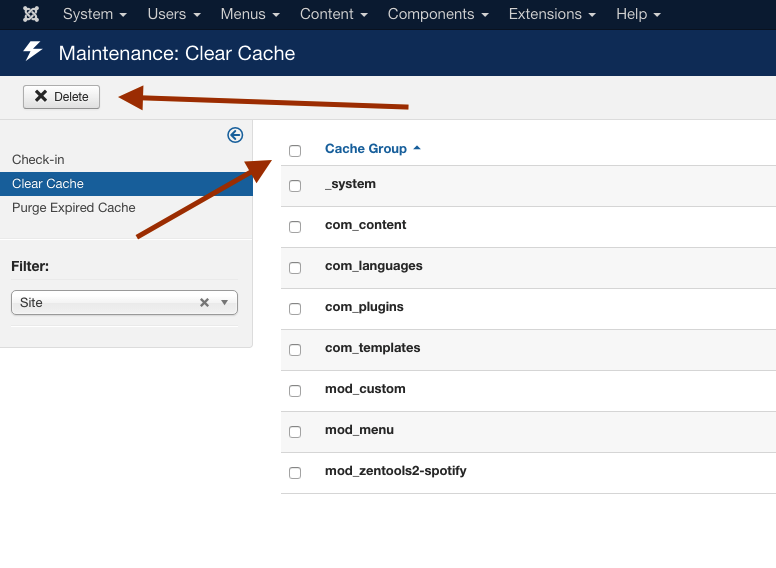 3 - To clear the Expired Cache click the menu link Clear Expired Cache.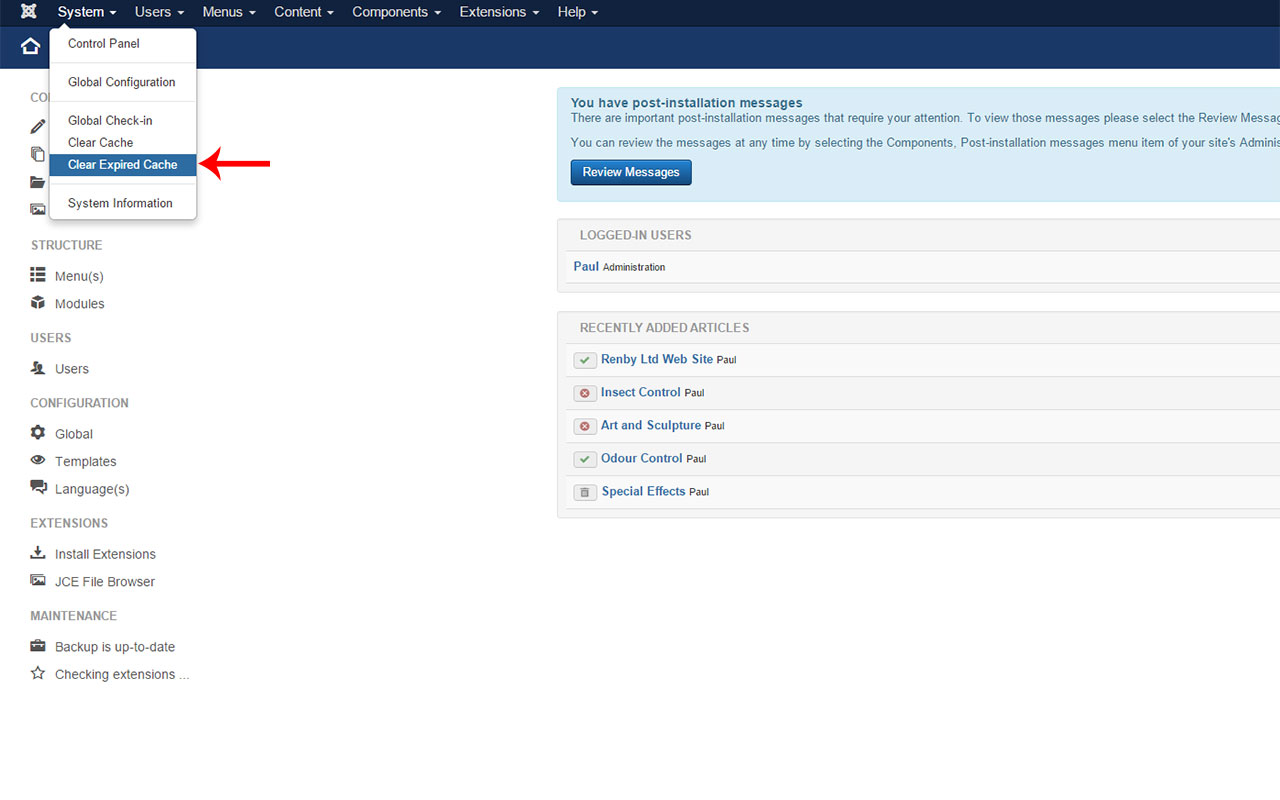 4 - On the page that loads click the Purge Expired button at the top left of the page.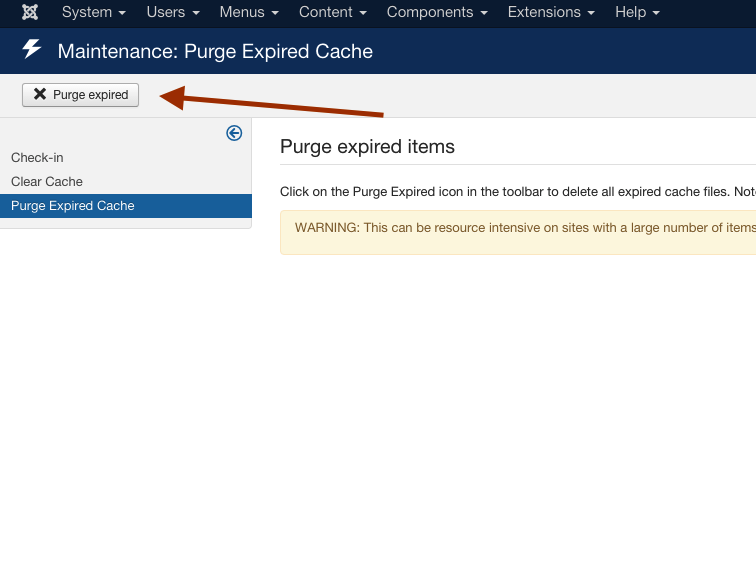 Cache Cleaner by NoNumber
A useful alternative to manually clearing the Joomla cache is to use the free Cache Cleaner extension from NoNumber. This extension adds a link at the bottom of the Joomla administrator pane and once clicked automates the cache cleaning process.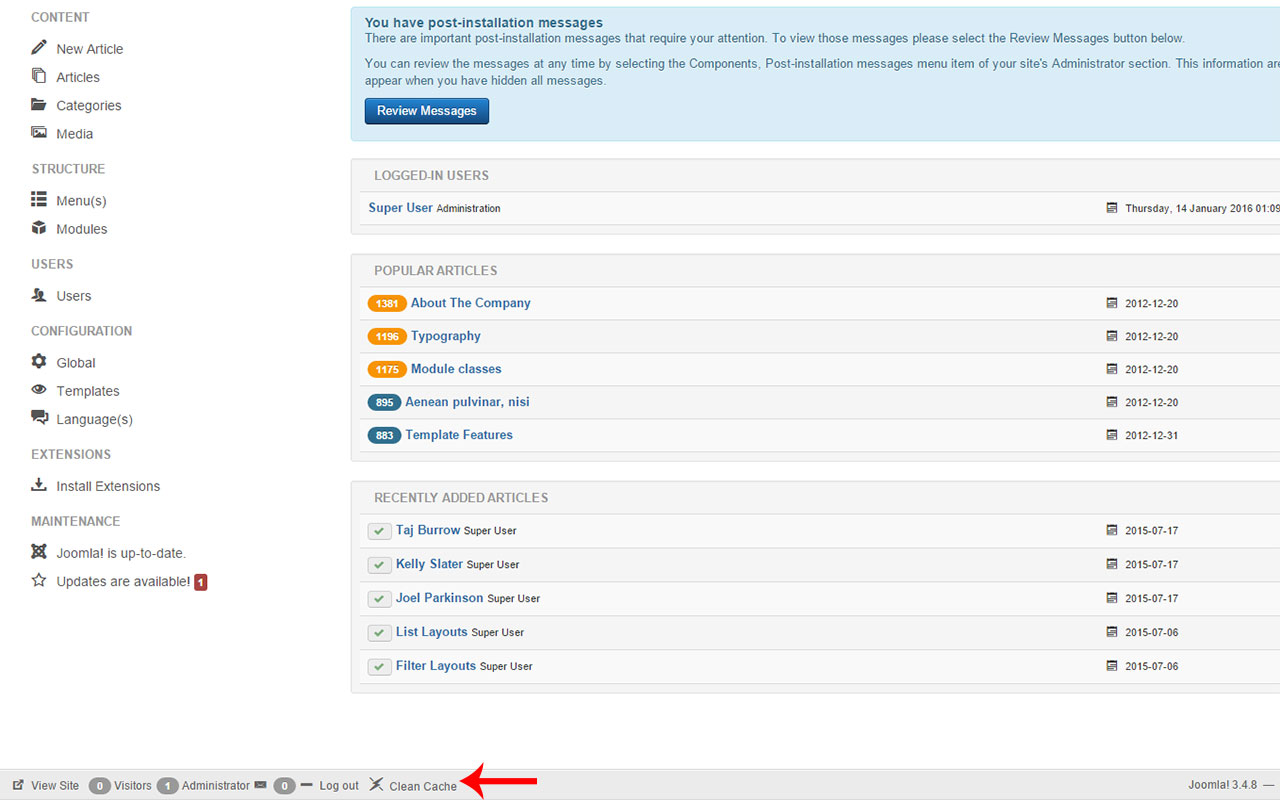 For a comprehensive list of the features available in this extension together with a download link, please visit the NoNumber website.
Server caching
Some hosting companies offer static server caching which can be enabled or disabled via the cpanel. Siteground for example has static caching enabled by default, to disable this look under SuperCacher and either turn this option off or use the flush cache button.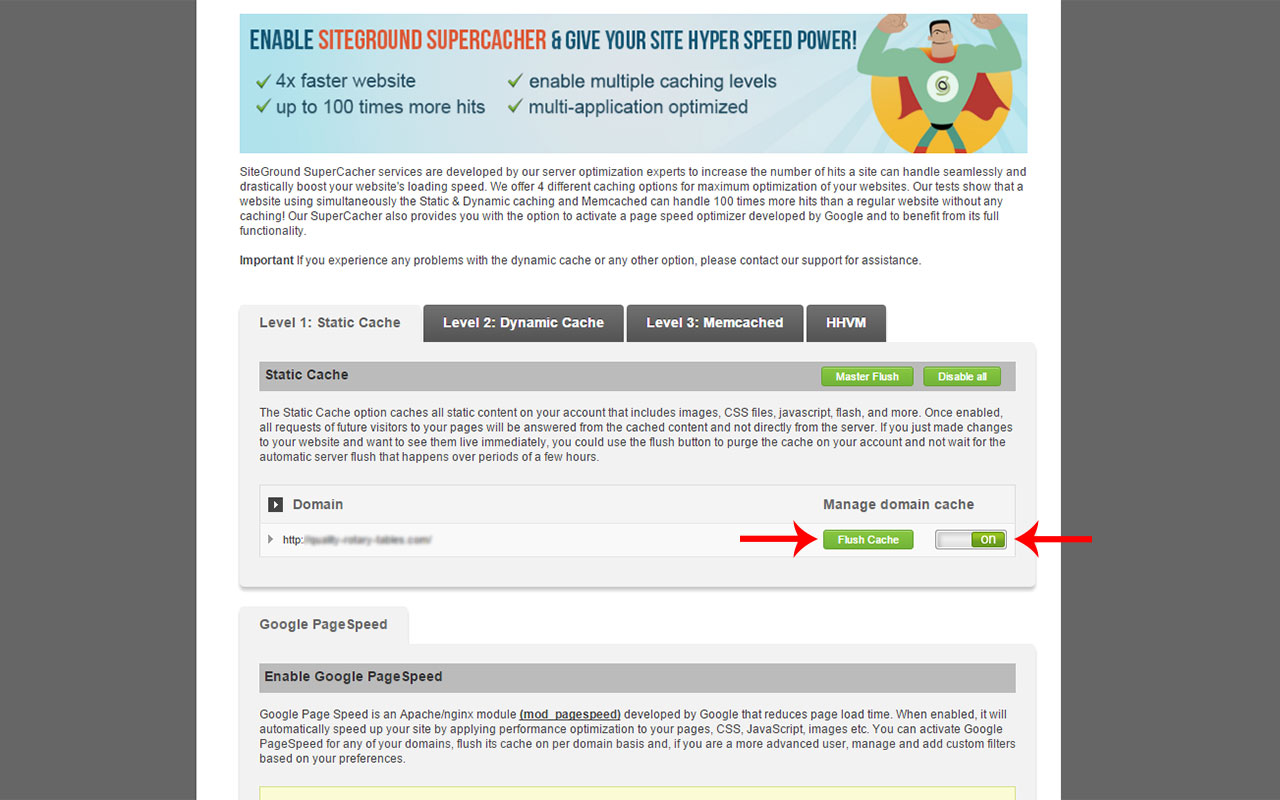 blog comments powered by

Disqus