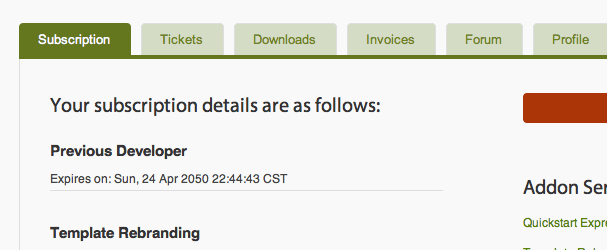 I've just rolled out a small but helpful addition to the Joomlabamboo profile area that adds some useful tools for our club members. The update includes added support for tabs that links to all of your ticket system requests, your Joomla template downloads as well as the twitter feed from the JB Activity twitter stream.
There are a few visual tweaks to the layout as well as some code optimisation to improve the ajax loading functionality of some of the tabs; these changes will hopefully tide us over until the next major overhaul of the Joomlabamboo main site (whenever that is).
I plan on adding some more stuff in the near future - such as some common documentation and getting started links as well as some other little bits and pieces but for now I think the profile area should prove to be a helpful resource for our members.
blog comments powered by

Disqus