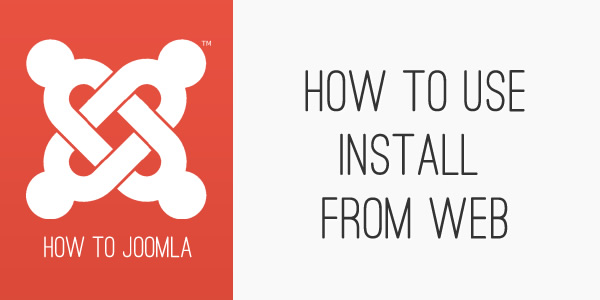 One of the best features added to the recently released Joomla 3.2 is the Install from web feature. Other CMS's like Wordpress have had something like this for some time of course, but this addition is feature rich and more importantly easy to use.
What is the Install from the web feature
The Install from Web tab in the Joomla installer draws in listings from the Joomla Extension directory and displays them in a easy to use interface in the Joomla administrator. You can sort the listing by popularity, rating, name, updated or newest ordering, find the extension you want to install and install it with a few mouse clicks.
Our free Joomla extensions use the install from web feature.
Our free extensions including JB Type, Fitvids, jFlickr, Hoverbox and Captify Content are now all compatible with the Install from web feature and can be installed on your site with a few clicks in your Joomla 3.2 site admin. There are currently some pull requests in the Joomla CMS repo that will make it easier to list commercial listings and as soon as those changes are made we will also make the Zentools module available via this method.