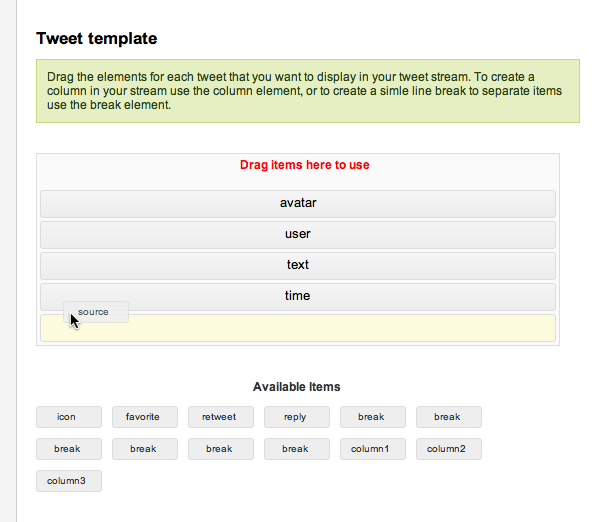 Yesterday I released a major update of our free Joomla twitter module. jTweet has been in need of a bit of a refresh for quite some time and this release adds a lot of flexibility and a lot of power. jTweet is built on the brilliant Sea of Clouds Tweet script with a few additions and enhancements.
Drag and Drop templating
If you've used our Zentools module you will know how easy it easy to create your own content layouts using the drag and drop interface; and now that same flexibility is available in the jTweet module. That means you can just drag and rearrange the elements you want to display in your tweet stream which means you have total control over how your twitter stream appears.