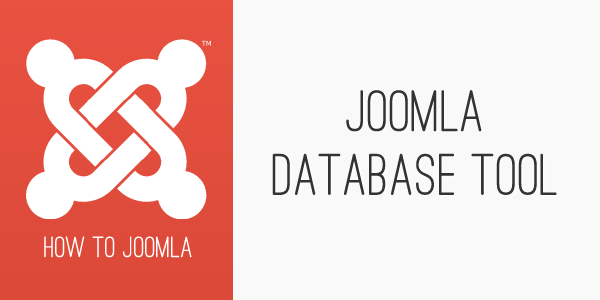 Joomla 2.5 has a some somewhat hidden but very useful tool for maintaining your Joomla site.
The database tab is especially handy for maintaining your database compatibility during the update process. This is especially the case if you started building your site with Joomla 1.6 or Joomla 1.7.
In every case it is worth checking this useful tool each time you upgrade Joomla.
Navigate to the extension manager
The database feature is easily accessed via the administrator and the following step by step will show you how to see if you have database issues on your site and of course how to fix them.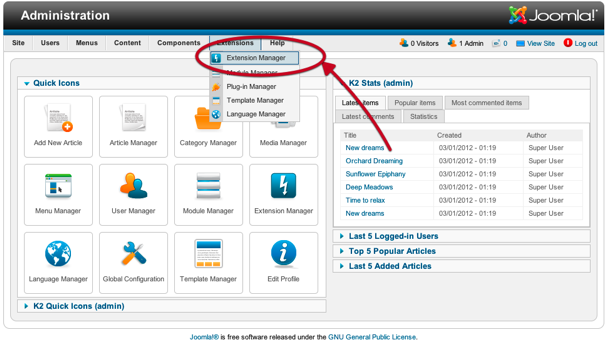 Update and fix your database
Click on database
If there are issues with your database the issues will be noted in the log on the page.
If there are no issues you will receive a success message.
To fix these issues simply hit fix.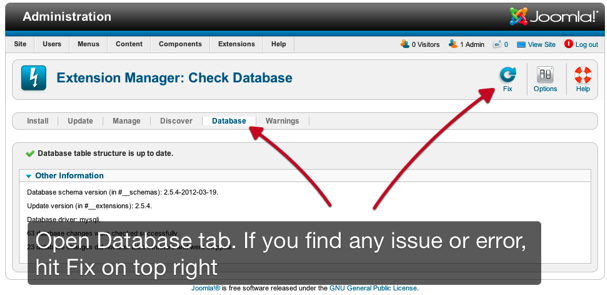 blog comments powered by

Disqus