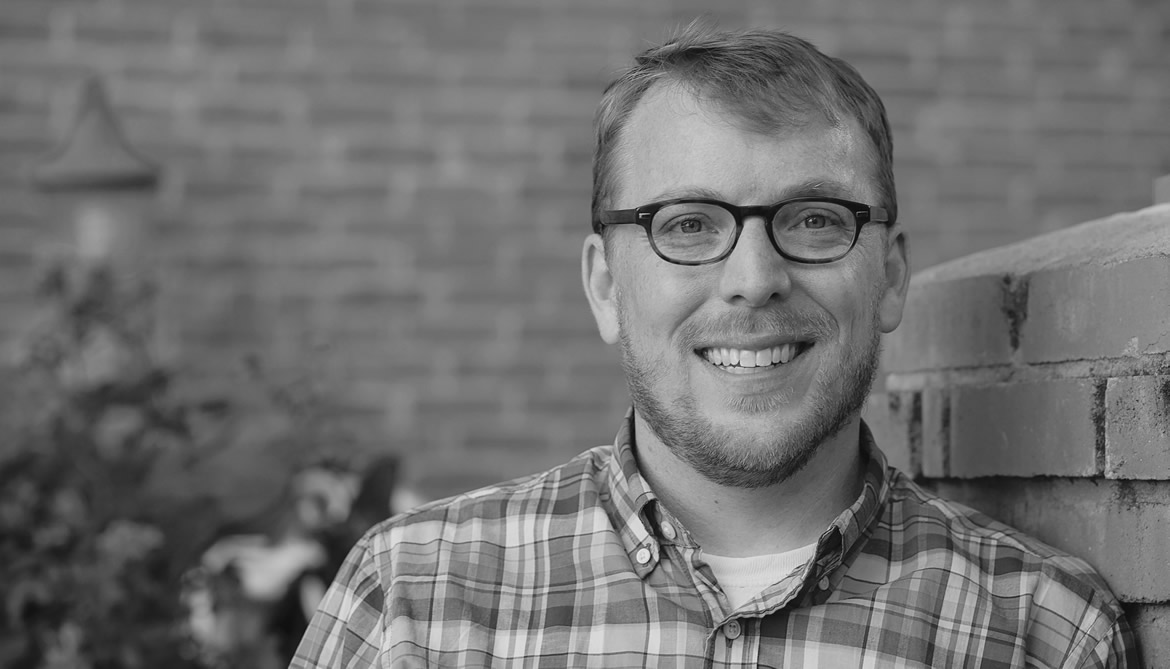 I was excited to see a tweet go out last week about an exciting new Joomla Extensions offering by Cory Webb. I've long been a fan of Cory's work and was excited to see what he had put together. I've only had a chance to play with a few of the extensions so far, but from what I can see they are highly targeted extensions designed to fill a gap in the core Joomla functionality.
I really like this approach and so I decided to reach out to Cory directly to find out more about the inspiration behind his new project and his plans for 2016 ...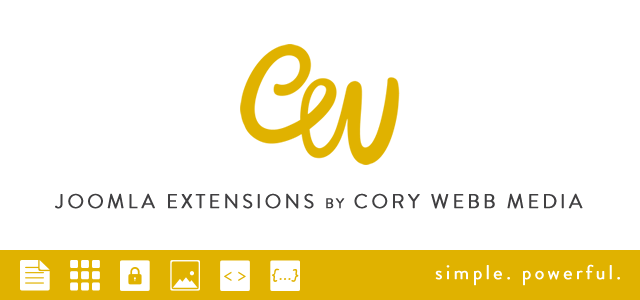 Tell us about your experience with Joomla? How long have you been working with Joomla? What sort of work do you do?
I started working with Mambo in late 2003 when I was a programmer for a small local software company. When the Mambo core team forked Mambo and started Joomla in 2005, I naturally moved with them along with everyone else. In 2006, I started doing freelance work for JoomlaShack, which I was able to parlay into a full time career by starting Cory Webb Media in 2008. I've been fortunate enough to get to work with a lot of great companies and organizations over the years, and I've built more websites, templates, components, modules, and plugins than I can remember.
I'm a bit of a jack of all trades when it comes to Joomla development, but most of the work I currently do revolves around architecting, designing and building high end systems and websites with Joomla.
What is the inspiration for your new Joomla Extensions site? Who are your extensions aimed at? What gap are you trying to fill in the Joomla ecosystem?
I have always wanted to to run an extension club or a template club, but for various reasons the timing was never quite right. The timing was right this time, and I decided to just go for it.
I'm a huge fan of simple, useful extensions, and I've built a lot of them over the years. As I build websites, I am always looking for simpler ways of doing things, and that is my inspiration for every extension that I build.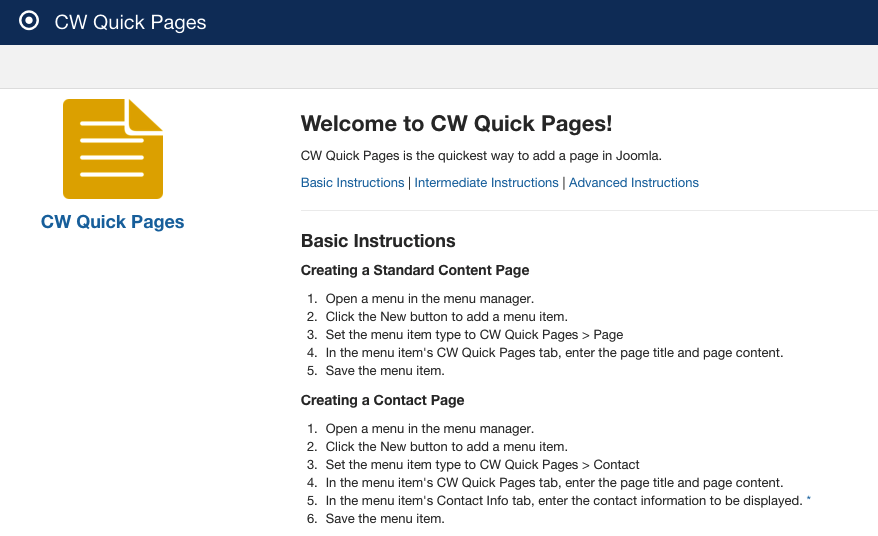 I'll use CW Quick Pages as an example. The standard workflow for adding a page in Joomla is too complicated, in my opinion. You first have to add an article in com_content and decide what category to put it in. Then you have to go and create a menu item that points to the article you just created. In WordPress, all you have to do is create a page. That's it. One step and done.
A screenshot of the Quickpages menu edit screen - All content is added to a page inside the menu edit screen. One step to add a menu item and it's content.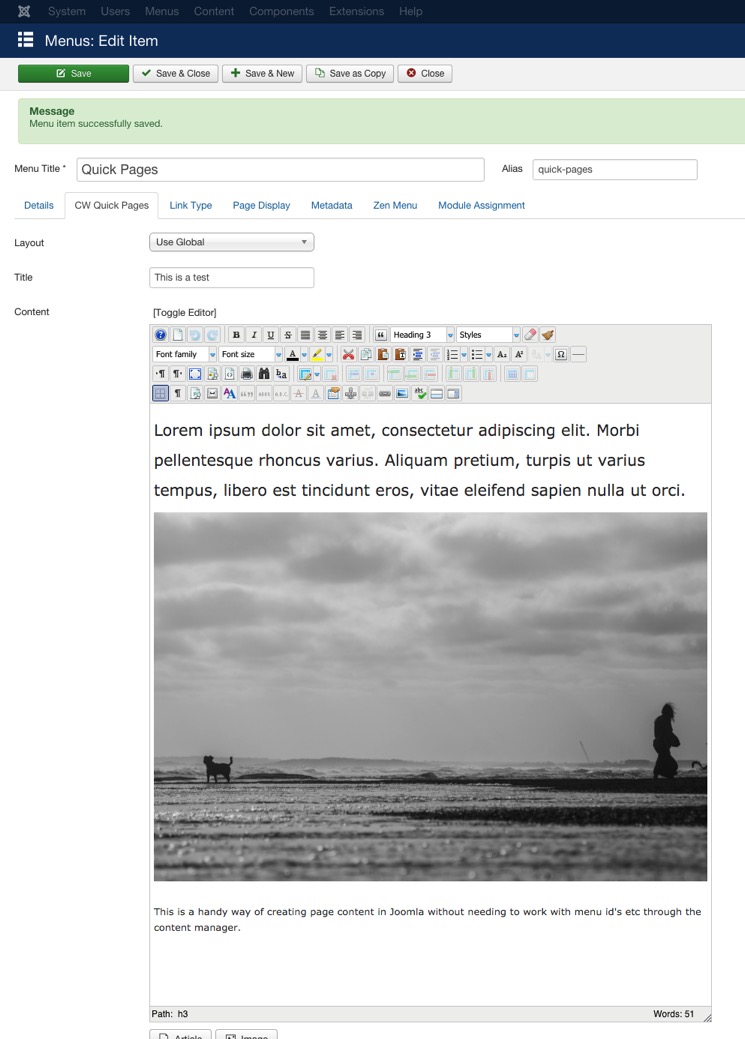 An example Quickpage rendered in the Responsive2 template.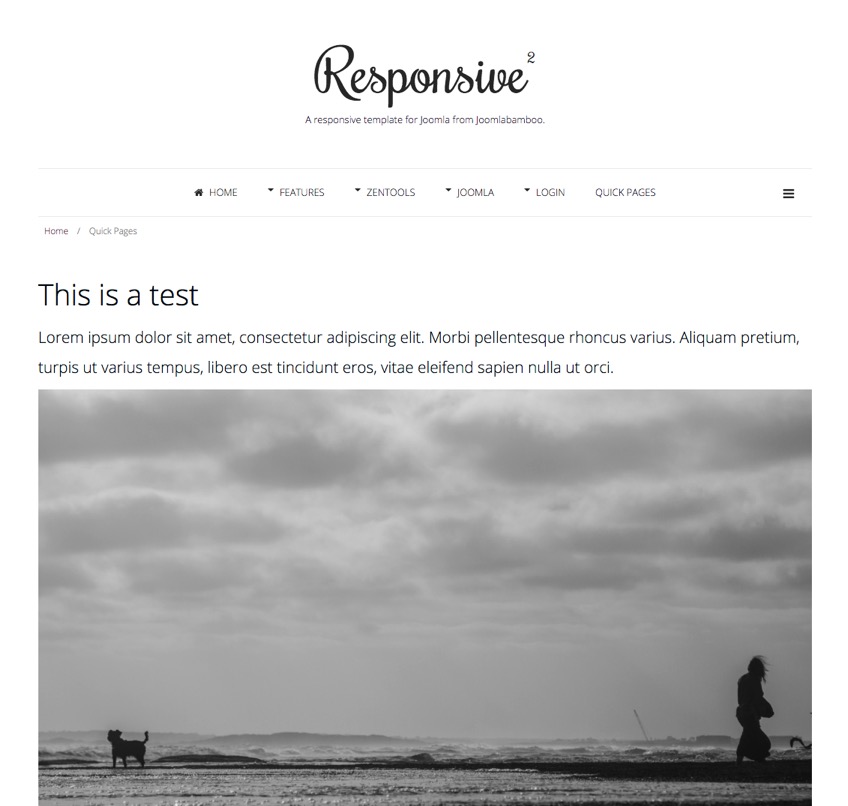 There's no getting away from using Joomla's menu item structure (at least not in the latest stable version of Joomla), so I figured why not take advantage of that and just define the page directly in the menu item with menu item parameters. With CW Quick Pages, all you have to do to add a page is just add a CW Quick Pages menu item and enter your content in the menu item's parameters. For a static content page, that's all you really need anyway. You can save com_content for categorized articles, which is where com_content excels.
The target for CW Extensions is webmasters and developers who want simple tools that help them get their job done more efficiently. Honestly, I built these tools for myself, and as someone with over a decade of experience building websites with Joomla, I consider myself and people like me to be my target market.
I'm trying to fill a gap that I see for simple utilities that can be used on every Joomla website, that are well documented and well supported. I'm building tools that I need in a way that I think will be most useful to the most people.
Which is your favourite extension and why?
My favorite of all of my extensions is CW Quick Pages because it scratches an itch that I have had for a long time when it comes to Joomla website development.
I also really like the CW Whatever component and module because they are actually really useful if you are comfortable with template overrides.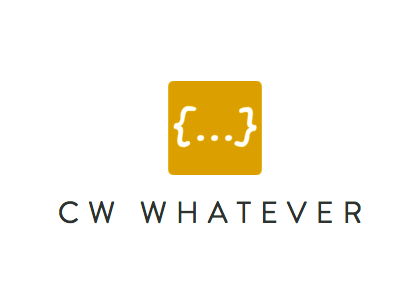 The description is kind of funny because they both really do absolutely nothing, but doing nothing is actually what makes them so useful for a developer like me who just needs a quick and simple way to include a script in a site without having to code up a custom component or module.
It's tough to say what my favorite extension is that is not my own because there are so many great Joomla extensions for different scenarios. If I had to choose 1, I would have to say JCE because it is the only thing I consistently install on every single Joomla site that I build.
Do you have a vision for how Joomla might evolve in the next few years? What is the next step for Joomla? How can or should Joomla try to position itself in an increasingly diversified CMS marketplace?
I know how I hope to see Joomla evolve over the next few years, but I'm not sure if I can predict how it will actually evolve. The recent upgrade of WordPress.com is a good indicator of where Joomla should be going, which is to move toward the ability for Joomla to be used as a web service backend. That way, the front end of any site or app can be built with anything like Angular.js, Backbone.js, Ionic, Objective C, etc., and use Joomla as the content server.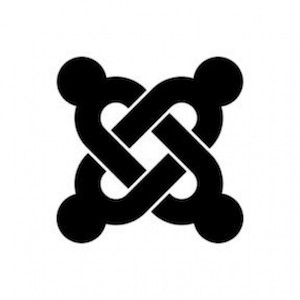 I would also like to see Joomla make com_content more flexible like a CCK and get rid of all other unnecessary extensions from the core. Removing Weblinks from the latest major release was a good start, but I think we also need to get rid of Contacts, Banners, News Feeds, and Smart Search, and strip Joomla down to the basic elements need to build a simple website.
I also want to see us move away from the need to have a menu item ID to define a page. I realize that would make CW Quick Pages mostly obsolete, but it needs to happen. This is one of the areas where WordPress wins hands down.
You're absolutely right that Joomla is in a very crowded and diversified CMS marketplace, and the community needs to figure out how to position itself. The idealistic answer is that it already has a great position. Joomla is the only major CMS, free or otherwise, that is truly community driven. WordPress is quasi community driven, but in reality it's driven by Automattic. That's great for WordPress and has obviously served them very well. Drupal is the same, but with Acquia at the helm. And that has served them well also.
I think the answer is simple, though. Mambo's motto back in the day was "power in simplicity", and somehow Joomla moved away from that as a motto and went with "because open source matters". I think Joomla needs to move back to the idea of being powerful but simple. If Joomla can renew its focus on "power in simplicity" it will take the world by storm (again).
I really believe all of the elements are in place for Joomla to be a great CMS, because it IS a great CMS. But I think Joomla needs to be willing to make some tough decisions with regard to things like backward compatibility if it is truly move forward in step with other modern CMS platforms.
Thanks Cory! Best of luck with the site launch and the new project.
Cory's extensions are available for an all in one price of $50 USD for 12 months worth of updates and Cory has kindly given Joomlabamboo members a special 20% off coupon to celebrate the launch of the new club.
Current JB members just need to login in to their profile and check the exclusive deals for our members section to grab the coupon code. Enjoy!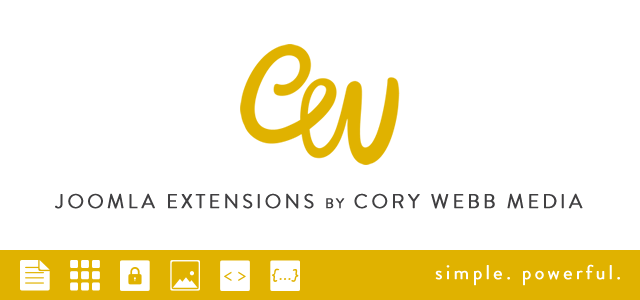 blog comments powered by

Disqus